© 2017 Elizabeth Munro all rights reserved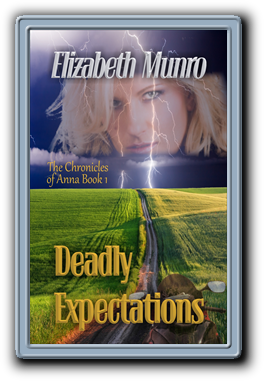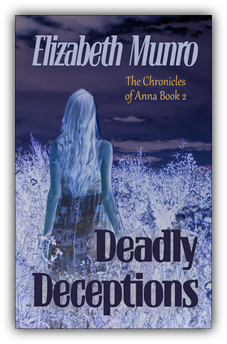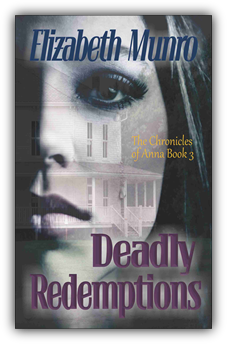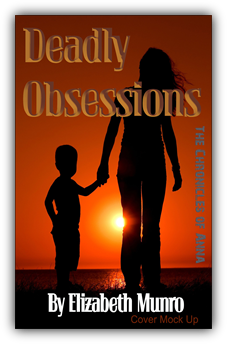 As a teen Anna Creed discovers she can time travel; a trick she uses to 'jump' from one place to another with no apparent passage of time. All she needs are two wheels, speed and nerves of steel. Now eight years later she's alone and pregnant when her secret power takes control to save her life. Injured and confused Anna finds herself in the arms of Paul Richards, her summer lover and the father of her child.

But Paul has secrets of his own. He's the head of an old conflict weary family and has been Anna's past life lover time and time again, something only he remembers.

Things come apart for Anna when she starts 'jumping' in her sleep. Both Anna and her sister are in mortal danger from Paul's uncle Damian and a ghost from her past life is driving her to murder. As Anna and Paul's fledgling relationship unravels she takes the final and unforgivable step of attacking him and leaving him behind.

From Northern California to the rainforests of British Columbia Anna gets closer to the truth about Paul's family and the realization that saving Paul and her unborn child may ultimately cost her life.
Three months after the birth of their daughter Camille, Paul and Anna Richards are touched by tragedy. Alone in the hospital she is approached by Jack Roberts, a man who claims to be the son of Damian Howard. Jack and his men want Paul and Annas help breaking away from his brothers RJ Soros and Gerald Walker. With Damians death his house has been thrown in to disarray but by offering to help Jack, Annas house is divided as well. Separated from her husband and daughter and hunted by Soros and Walker, Anna must make a difficult decision to protect her daughters life, a decision that may ultimately destroy everything else she has sworn to protect.

"An outstanding read. It's a big book but it's hard to put down. I read the first one and this is spectacular what she does to the main character Anna. It's got a really good pace. If she had left this book without a third book I would have been disappointed but she didn't. Now I'm reading book three!" - Goodreads Review
After four months existing in Damian Howard's Connecticut family home, Jack and Anna are finally able to spend short periods of time apart. Both are worse for wear; any mistake of Anna's is taken out on Jack. They find the cure for the twins tearing at her and must keep it secret; if Jack's brothers Gerald Walker and RJ Soros learn she is cured Jack will pay the ultimate price for his earlier traitorous acts against them.

Following an attempt on their lives treachery is found on all sides and Jack and Anna find allies in strange places and lies closer than ever.

On the eve of disaster news from a dubious source is an opportunity Anna can't risk passing up. Can she endanger everything in one impulsive move and an unknown future or should she and Jack resign themselves to short lives of misery and another chance at happiness on the other side?

"Simply Spectacular!" Amazon Review
Camille Richards is finally living her own life. She's run out on her predestined mate Julian Jackson, ended a shallow relationship with an older man from Florida, Kevin McBride, and runs her twin brothers' motorcycle racing team. At least it's her life until she's abducted by some of Damian Howard's old guard, driven back into Julian's arms and becomes the focus of Kevin's unwelcome advances.

When Julian goes missing and Camille runs away to save him the Richards family realizes there is more at work than a few old men set on avenging Damian Howard. Men from her mother Anna's past return, their motives obscured by a new power struggle in Howard's Connecticut home.

But there are darker things lurking around the edges of the family. Evil so deep it isn't even spoken of in whispers. Evil that won't rest until it's most precious treasures are returned and perhaps even until the death of Damian Howard is undone.

Contemporary fantasy